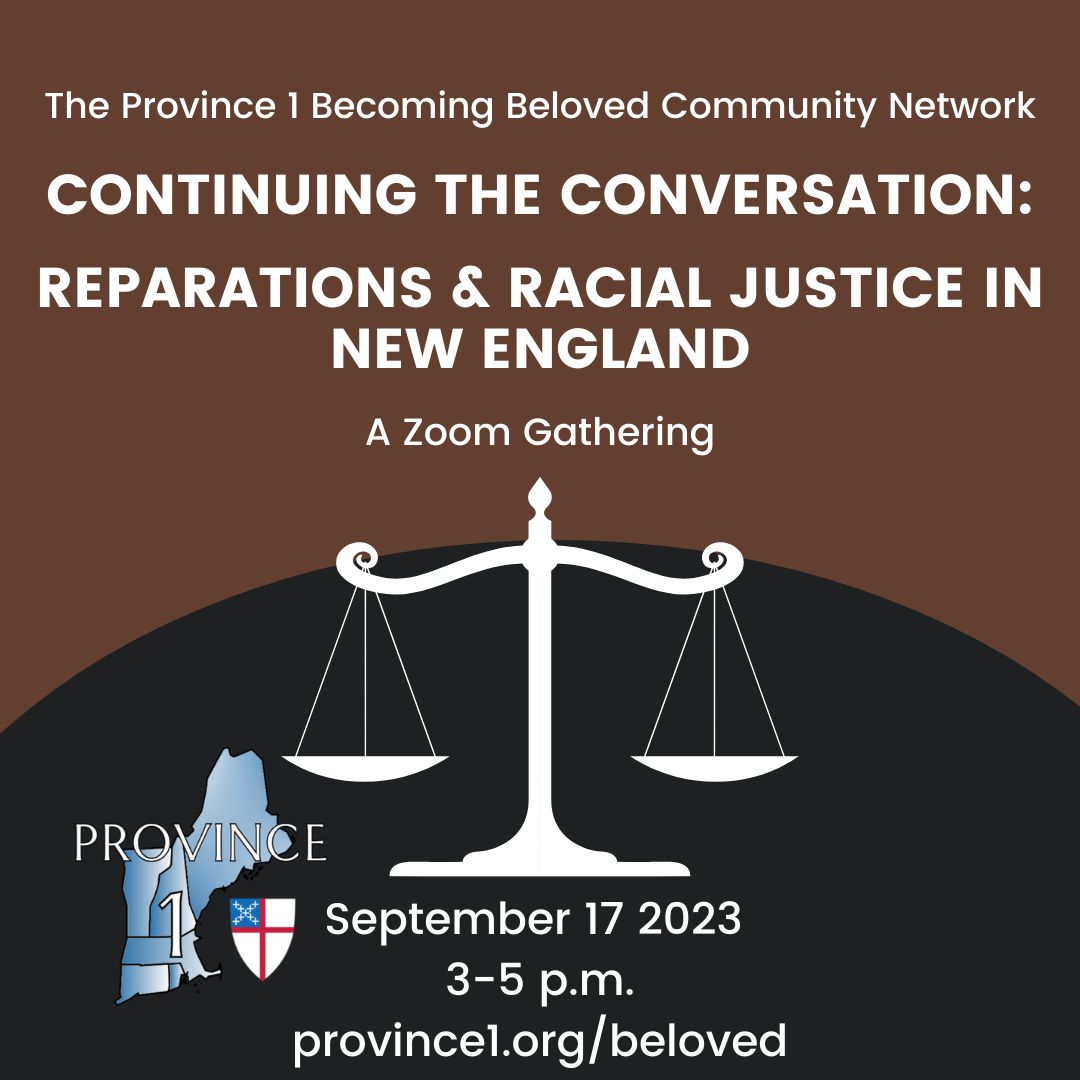 The Province 1 Becoming Beloved Community Network invites Episcopalians from across New England to Continuing the Conversation: Reparations and Racial Justice in New England, a Zoom conversation about reparations work in Episcopal context across the seven dioceses of Province 1.
This conversation will take place on Sunday, September 17 from 3-5 p.m.
We will be inviting attendees to report on the status of reparations and racial justice work in their local contexts, seeding strategic conversations about joint work, and creating a space to collaborate on and celebrate this important work. Please fill out the form below to register. A Zoom link will be emailed to all registrants prior to the event.
Please register by clicking on the button below: