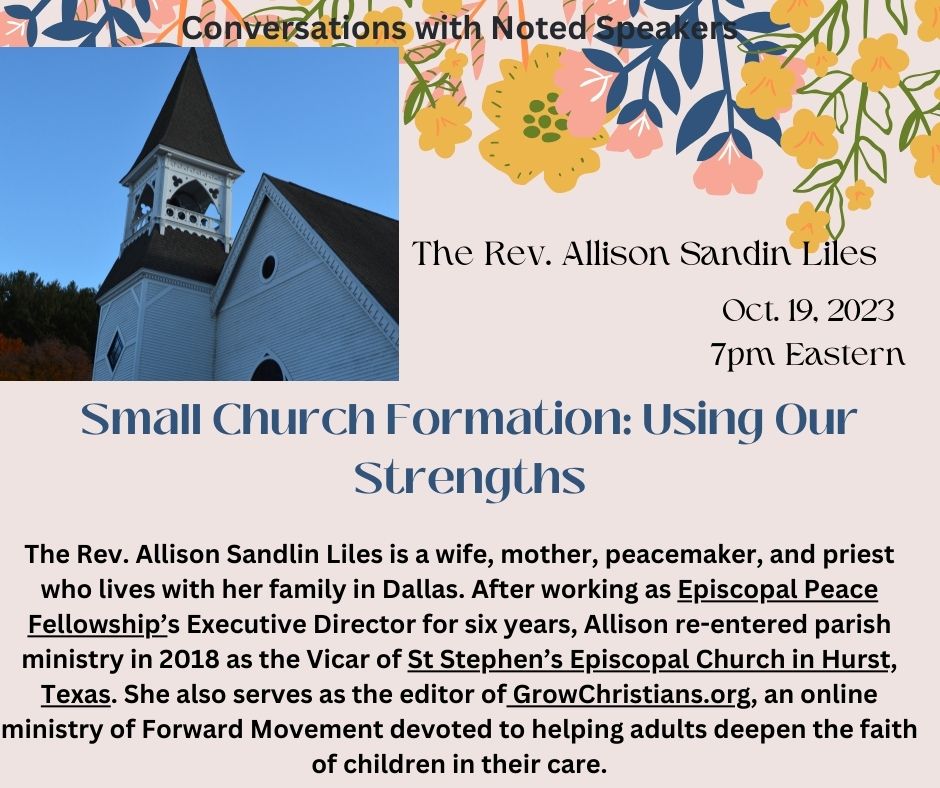 No church is too small to do formation! On Oct. 19 at 7 p.m. the Rev. Allison Sandlin Liles will help us to plan formation for our small congregations. As the editor of GrowChristians.org, Liles can draw on both her years of experience that those of others.
You can sign up here:
Conversations with Noted Speakers is an offering of the Province 1 Faith Formation Network.